In today's technology-driven world, the hospitality industry is constantly evolving to meet the ever-changing expectations and demands of guests. One such innovation that has been making waves in the industry is the concept of a digital concierge. This cutting-edge solution not only simplifies hotel operations but also significantly enhances the overall guest experience. By incorporating advanced technology and personalized services, digital concierges are revolutionizing the way hotels interact with their guests and setting new standards for excellence in hospitality. In this blog post, we will explore the various aspects of digital concierge services and how they are transforming the landscape of the hospitality industry.
What Does the Digital Concierge Mean?
The term "digital concierge" refers to a comprehensive guest experience solution that uses advanced technology to provide personalized services and streamline communication between hotels and their guests. By leveraging digital platforms and innovative features, digital concierges offer an all-in-one solution for guests to access information about the hotel, order services, and communicate with staff in real time. Essentially, a digital concierge is a modern-day version of the traditional hotel concierge, providing guests with a 24/7 personalized service that caters to their every need. From online ordering systems to chatbots, digital concierges are transforming the way guests interact with hotels and setting new standards for customer satisfaction.
Why Hotels Should Implement a Digital Concierge
In today's fast-paced world, guests expect convenience and efficiency when it comes to their hotel experience. However, traditional hotel services often fall short of these expectations, leading to frustration and dissatisfaction among guests. Here are some common pain points for guests that can be addressed by implementing a digital concierge:
Outdated Room Service Menus: Guests are used to the convenience of online ordering and chat-based communication and may be discouraged from ordering food or drinks if they have to call reception with an old-time phone. This can lead to lost revenue for hotels as well as guest dissatisfaction.
Difficulty Reporting Problems: Reporting problems with the stay can be a hassle, as guests may need to wait in line or make a phone call to reception to resolve issues. This can lead to longer wait times and more frustration for guests.
Paper Brochures: Traditional paper brochures can be outdated and ineffective in providing relevant information about events happening during a guest's stay. Guests may not read these brochures at all, which can lead to missed opportunities for hotels to promote their services.
Traditional Check-In Process: Finally, traditional check-in processes can be time-consuming and inconvenient for guests. Guests may need to wait in long lines to check-in and provide personal information, which can be a frustrating start to their stay.
Outdated Room Phones: Many modern guests are used to using their mobile phones for communication and may find it inconvenient to use outdated room phones. This can lead to lost revenue for hotels as well as guest dissatisfaction.
Digital concierges offer solutions for all of these issues, providing guests with a more convenient and efficient experience while streamlining operations for hotel staff. By leveraging innovative technology such as online ordering systems, chatbots, and personalized guest profiles, digital concierges like GuestBell can revolutionize the way guests interact with hotels and set new standards for customer satisfaction.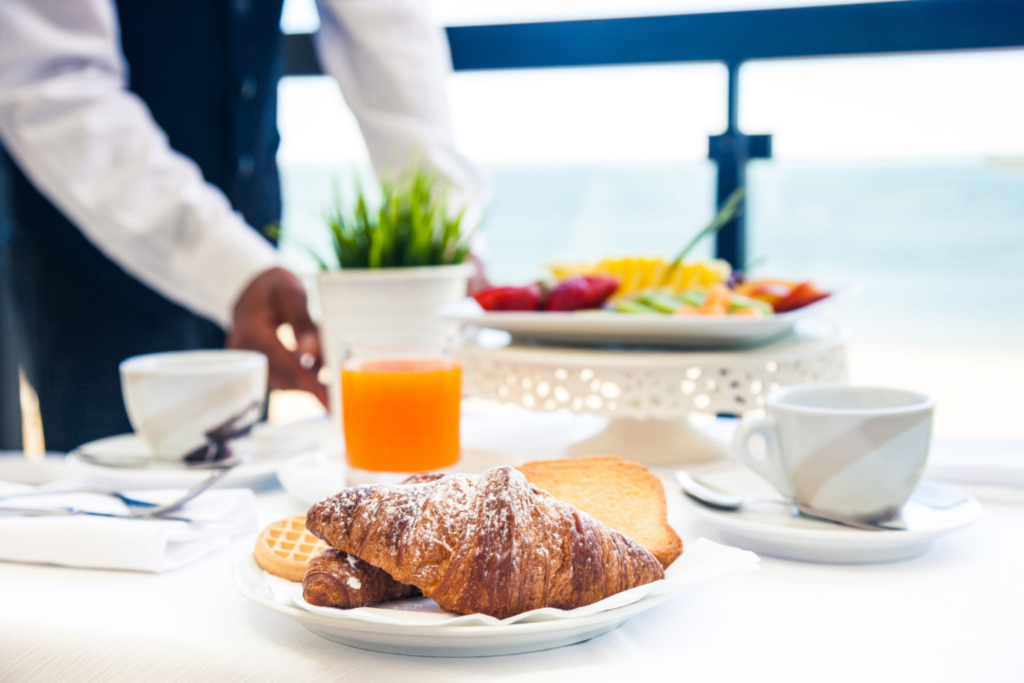 GuestBell: A Comprehensive Digital Concierge Solution
Given the various pain points that guests face in traditional hotels, it's clear that a digital concierge like GuestBell could significantly enhance the guest experience. GuestBell is a comprehensive platform that serves as a digital concierge for hotels, offering a range of features that address common pain points for guests.
Key Features of GuestBell
Digital Brochure: GuestBell's digital brochure allows hotel management to share up-to-date real-time information and special events with guests in an eye-pleasing modern format. This feature is much more appealing than outdated paper brochures that guests may not read.
Online Ordering System: GuestBell's state-of-the-art online ordering system allows guests to quickly find their preferred items by filtering based on many criteria, such as dietary restrictions or type of experience. The customizable options and smart algorithm also allow for effective upselling, boosting both the guest experience and the hotel's revenue.
Built-in Chat: GuestBell's built-in chat is optimized for use in hospitality properties, ensuring every conversation gets a proper response and the attention it deserves. This feature allows guests to communicate with staff in real-time, without the need to call or visit reception.
Chatbot: GuestBell's chatbot feature answers frequently asked questions, further improving the guest experience. This feature saves time for both guests and staff, allowing them to focus on more pressing issues.
Personalized Guest Profiles: GuestBell's personalized guest profiles allow guests to track everything they order, place reviews after every order, and track the progress of their orders as they are being prepared. This makes GuestBell a personalized digital concierge that can make guests' stay more convenient and memorable.
Analytics and Inventory Management: GuestBell offers extensive analytics to track every single activity and make better decisions. Inventory management can make managing a property more convenient, letting hoteliers know if they are out of anything and automatically disabling that item from ordering in GuestBell for guests.
Online Self-Check-In: GuestBell's online check-in form makes the check-in process more convenient and efficient, allowing guests to share documents and sign them before arrival. This feature saves time for both guests and staff, allowing them to focus on other tasks.
GuestBell significantly improves the guest experience by providing convenience, personalization, and efficiency. Guests can easily access information about the hotel, order services, and communicate with staff in real-time, all from their mobile devices. Additionally, the online ordering system, digital brochure, and self-check-in feature ensure that guests have access to up-to-date information and can easily order services that meet their needs.
The built-in chat and chatbot features allow guests to communicate with staff in a way that is convenient and comfortable for them, while personalized guest profiles help to make the stay more memorable. Overall, GuestBell's key features enhance guest convenience and satisfaction, setting new standards for excellence in the hospitality industry.
Eco-Friendly and Modern Approach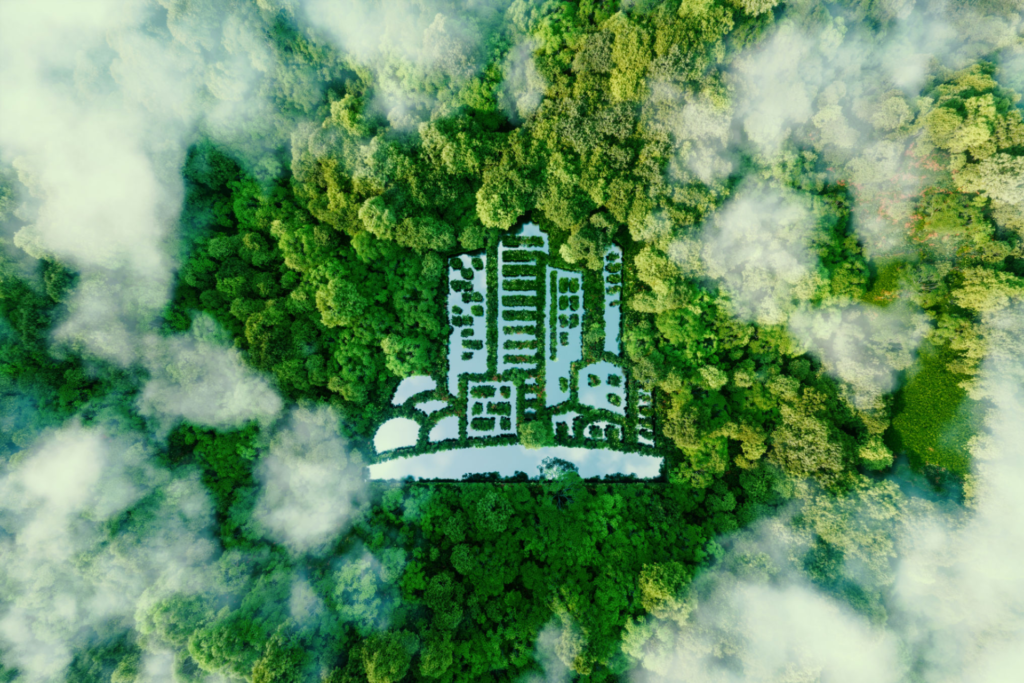 In addition to providing convenience and enhancing the guest experience, GuestBell also offers environmental benefits and a modern approach that appeals to tech-savvy guests.
Firstly, GuestBell's digital brochure eliminates the need for outdated paper brochures, reducing the hotel's carbon footprint and promoting eco-friendliness. This feature is particularly appealing to environmentally conscious guests who prioritize sustainability in their travel choices.
Secondly, GuestBell's online ordering system reduces the need for printed menus and other physical materials, further reducing waste and promoting sustainability. By offering a digital platform for ordering services, GuestBell promotes a more sustainable approach to hospitality that aligns with the values of modern, eco-conscious travelers.
Finally, GuestBell's modern approach to hospitality is particularly appealing to tech-savvy guests who prioritize convenience and efficiency. By incorporating cutting-edge technology such as chatbots, personalized guest profiles, and real-time communication, GuestBell provides a seamless and highly efficient guest experience that sets new standards for excellence in the hospitality industry.
GuestBell's eco-friendly and modern approach to hospitality provides a range of benefits for hotels and guests alike. By reducing waste and promoting sustainability, GuestBell helps hotels to align with the values of modern travelers while enhancing the guest experience with cutting-edge technology and innovative features.
GuestBell's Commitment to Privacy and Confidentiality
At GuestBell, we understand the importance of data privacy and security for our clients. We value the trust that our clients place in us and take every measure to ensure that their data is safe and secure with us. GuestBell does not share any guest data with third parties, ensuring that all information remains confidential and secure. Our platform uses state-of-the-art encryption technology to protect guest data, and we constantly monitor and update our security protocols to ensure maximum protection. With GuestBell, clients can rest assured that their data is in safe hands and that their privacy is respected at all times.