Hotel housekeeping is an essential component of the hospitality industry, responsible for ensuring that guest rooms are clean, tidy, and comfortable. It plays a crucial role in maintaining the reputation of a hotel and ensuring that guests have a pleasant experience during their stay. In this post, we will explore the concept of opt-out housekeeping, its advantages, and how hotels can introduce it to their guests.
What is Hotel Housekeeping?
Hotel housekeeping is the process of ensuring that hotel rooms, public spaces, and other areas of the property are clean, comfortable, and well-maintained. This includes tasks such as cleaning and sanitizing bathrooms, changing bed linens, vacuuming or mopping floors, dusting surfaces, and restocking amenities such as towels and toiletries. The quality of housekeeping services can significantly affect guests' satisfaction levels and reviews, which can ultimately impact a hotel's reputation and revenue.
What is Opt-Out Housekeeping?
Opt-out housekeeping, also known as "green" or "sustainable" housekeeping, is a program where hotel guests are given the option to decline daily room cleaning services during their stay. Instead of cleaning the room every day, guests can choose to have their room cleaned every few days or only upon checkout. In recent years, many hotels have started to offer opt-out housekeeping as an alternative to daily room cleaning.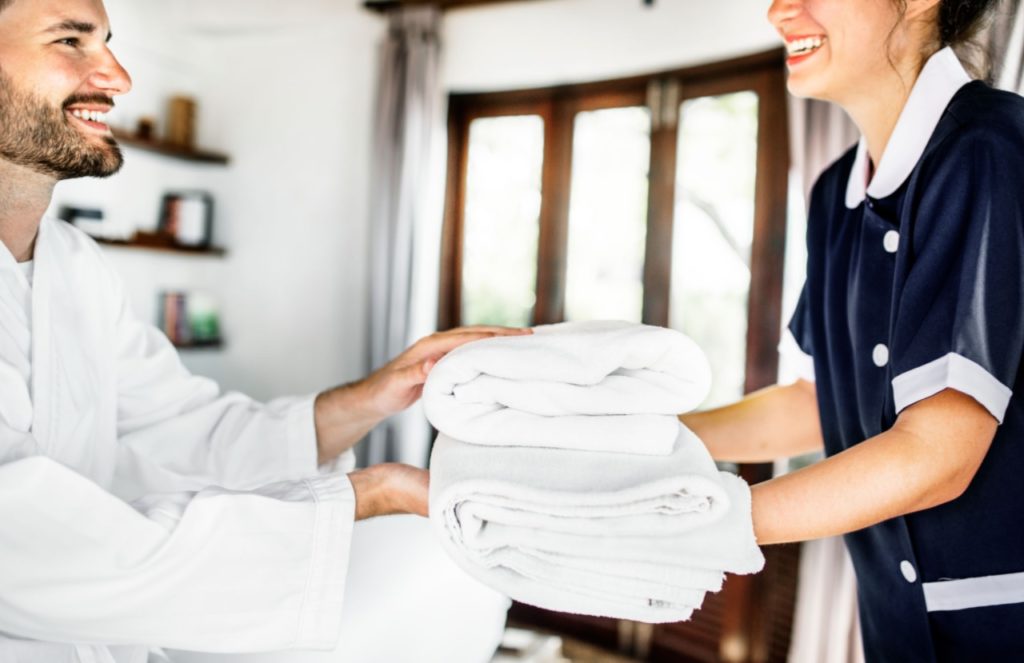 What are the Advantages of Opt-Out of Housekeeping
Skipping daily room cleaning can have several benefits for both hotels and guests. First and foremost, it can significantly reduce cleaning costs for hotels, particularly in larger properties with many rooms. By reducing the frequency of housekeeping services, hotels can save money on labor, cleaning supplies, and water usage.
Opting out of daily room cleaning can also have a positive impact on the carbon footprint of the hotel. By reducing water usage and chemical cleaning products, hotels can reduce their environmental impact and promote sustainability.
Lastly, opt-out housekeeping can help alleviate the hospitality staff shortage by reducing the workload of housekeeping staff. With fewer rooms to clean daily, housekeeping staff can focus on performing their duties more efficiently and effectively.
Pros and Cons of Opt-Out and Opt-In Housekeeping
Both opt-out and opt-in housekeeping approaches have their advantages and disadvantages. Here are some of the key pros and cons to consider:
Opt-out Housekeeping:
Pros:
Reduced cleaning costs
Increased flexibility for guests
Improved sustainability
Alleviation of staffing shortages
Cons:
Potential decrease in guest satisfaction due to less frequent cleaning services
Potential decrease in revenue due to fewer opportunities to upsell or cross-sell amenities or services
Opt-in Housekeeping:
Pros:
Maintains high standards of cleanliness
Ensures guests have everything they need
Provides regular opportunities to upsell or cross-sell amenities or services
Cons:
Additional costs associated with daily room cleaning
Inconvenience for guests who may prefer more privacy or flexibility
When deciding which approach to adopt, hotels should consider a range of factors, including guest preferences and expectations, property size and occupancy rates, staffing and labor costs, and sustainability goals.
How to Introduce Skipping Daily Cleaning?
One effective way to introduce opt-out housekeeping to guests is by using a hotel guest experience app. With an app, guests can easily indicate their preferences for room cleaning services and communicate directly with hotel staff.
A hotel guest experience app can allow guests to choose whether they want daily room cleaning services or prefer to skip them. Guests can use the app to indicate their preferences and schedule cleaning services at their convenience. This approach provides greater flexibility and convenience for guests, allowing them to plan their day around their cleaning needs and avoid interruptions.
Using a guest experience app can also improve communication between guests and hotel staff. Guests can use the app to request additional amenities or services, report issues, and communicate directly with housekeeping staff. This approach can help to ensure that guests' requests are addressed promptly and efficiently, contributing to a positive guest experience.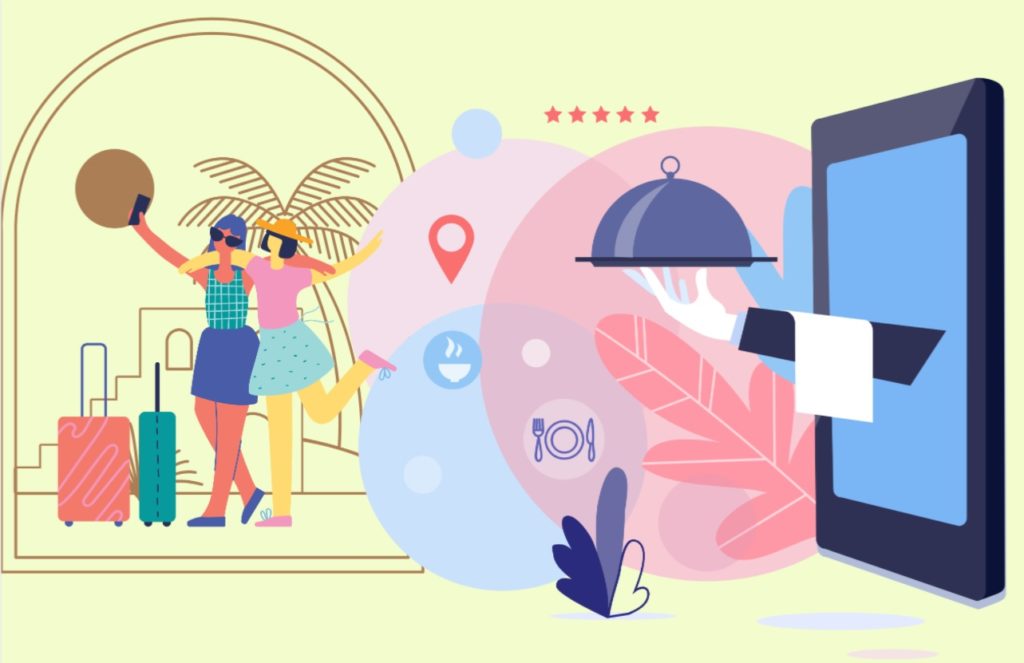 Hotels can market opt-out housekeeping to guests through the app by highlighting the benefits of reduced cleaning costs, increased privacy and flexibility, and improved sustainability. They can also provide incentives for guests who choose to opt-out of daily room cleaning, such as discounts on other hotel amenities or services.